Olympic support of Trans rights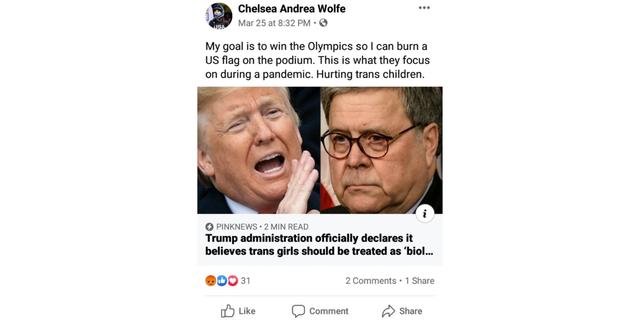 The above linked article tells about Chelsea Andrea Wolfe, one of the first trans women to compete as an alternate in the Olympics. She wanted to win just to be able to show the Trump administration how she feels about their excluding trans women from sports.
The Olympic committee has specific rules about trans athletes. As long as the athlete is following the rules, which are listed in the article above, the Olympic committee has no issues.
I hope she wins, but I really hope that she doesn't burn the flag.