I love the photos of this library.  My first thought was of benches in the library.  They are beautiful, but, I have a feeling it would be like the locker room in the gym.  Someone would be sitting on the bench right where the book you need is shelved, just like people in the locker room sitting in front of the locker where you put your belongings.
The original article is linked above.  A lot of the comments went way off topic, so I didn't include those.
Photos of the New Futuristic Library in China with 1.2 Million Books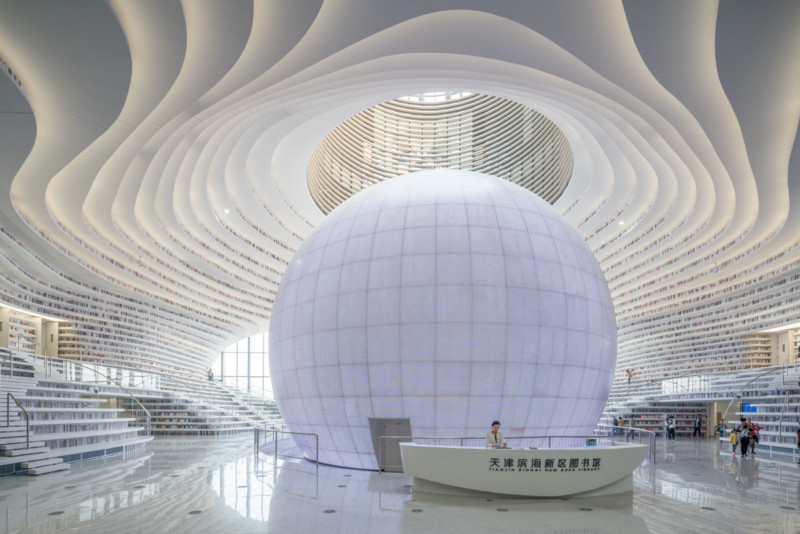 China recently opened a new futuristic library that contains a staggering 1.2 million books. If you enjoy architectural photography, Dutch photographer Ossip van Duivenbode's images of the library will be a feast for your eyes.
The new Tianjin Binhai Library in Tianjin, China, was designed by the Dutch architectural firm MVRDV to look like a giant eye.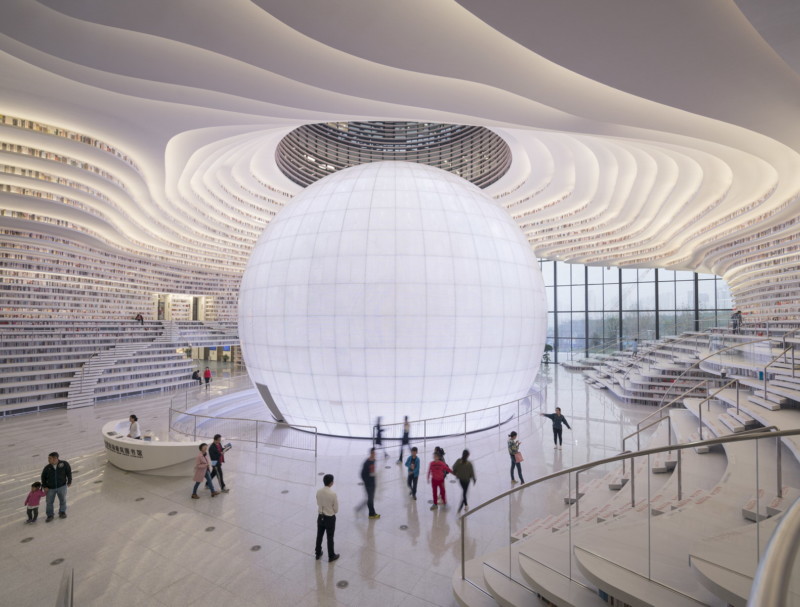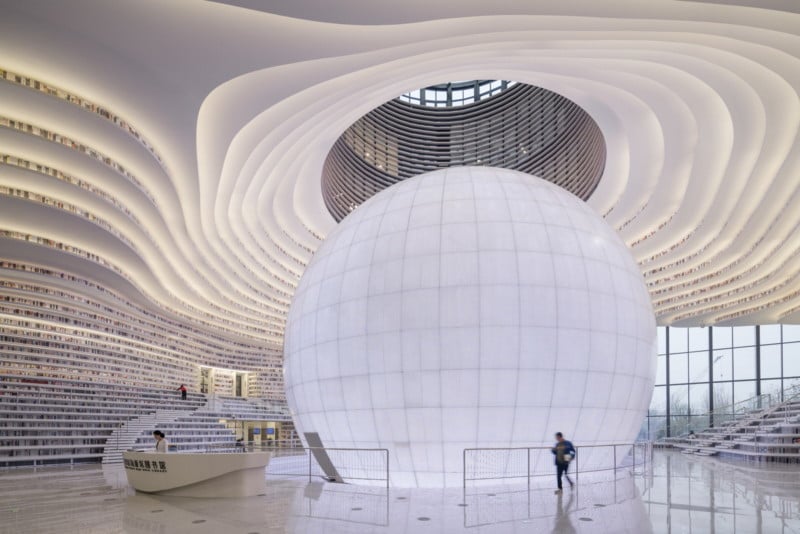 The five-story, 360,000-square-foot library features shelves spanning from the floor to ceiling — many of the shelves double as stairs and seats in the beautifully designed space.
The "books" above the actual bookshelves are actually painted onto the building to look like full shelves that continue up to the ceiling (creating the floor-to-ceiling illusion).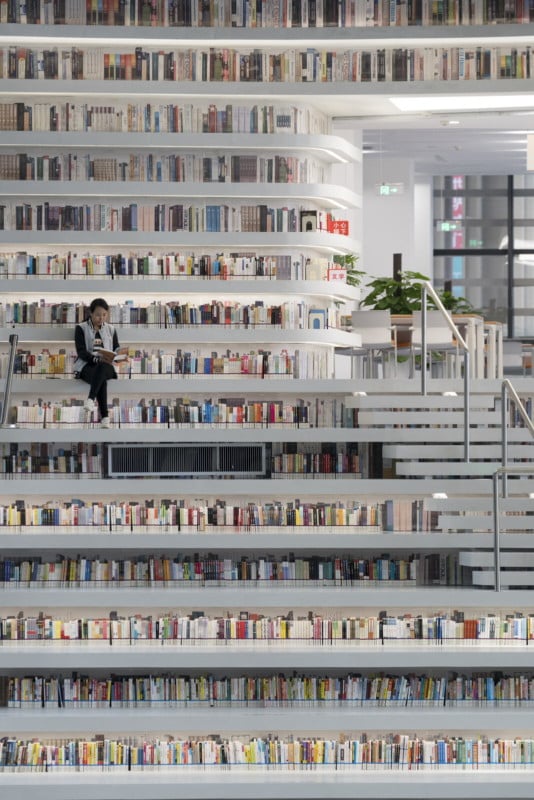 The Tianjin Binhai Library was built in just 3 years and opened to the public on October 1st, 2017.